What an illegal abortion looked like in the 1960s, reveals 86-year-old activist | The independent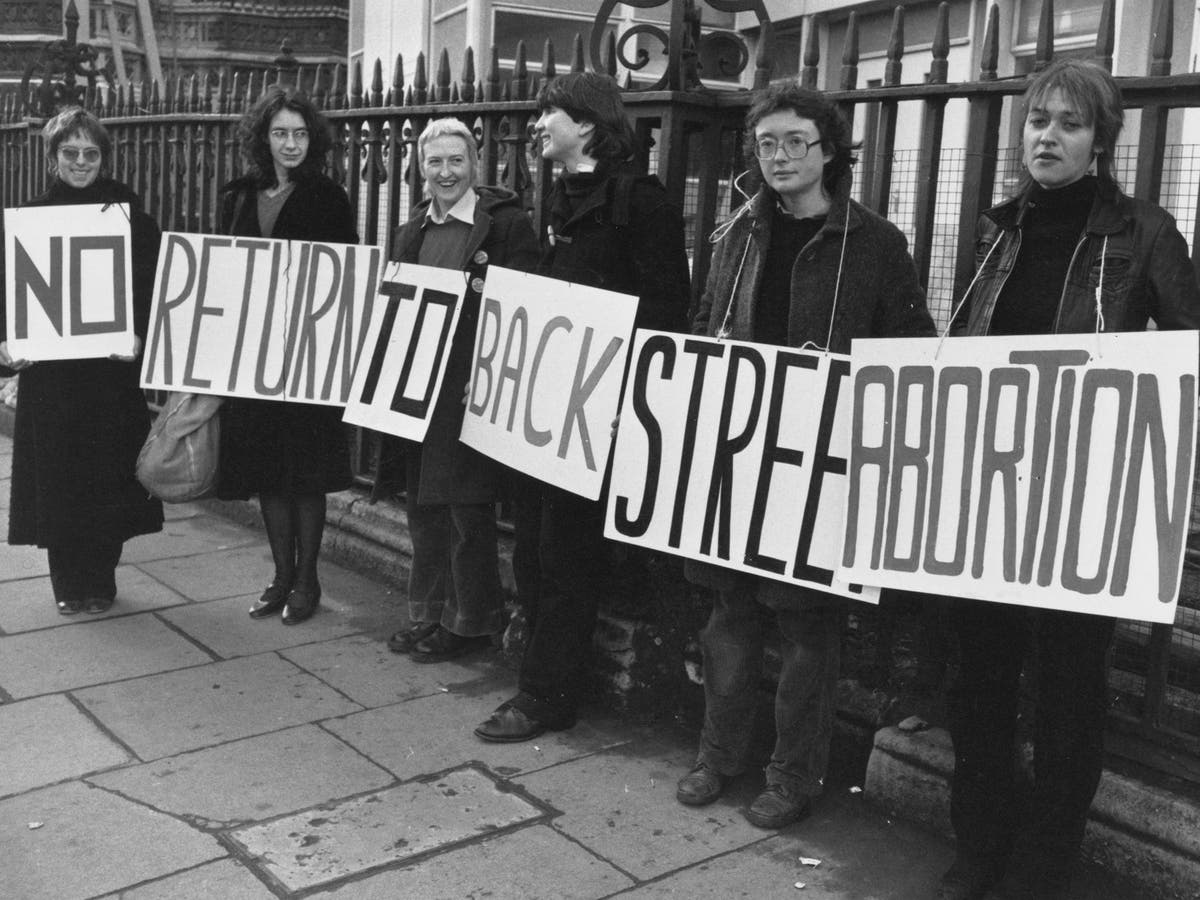 Diane Munday did not know what a Abortion was until she was in her twenties. But the need to terminate a pregnancy quickly and safely became a very personal reality for her when she requested an abortion in 1961, when it was still illegal in the UK. Six decades later, at the age of 86, she left an indelible mark on British society as a pioneering women's rights activist.
"It was illegal. People have been sent to prison for performing and performing abortions. It was never a word that was said. But having an abortion was a common experience for many. But I didn't even know what it was to think about it, "she said. The independent.
Munday first encountered the harsh reality of abortions when her local seamstress – a common profession in the 1960s – passed away suddenly. The young woman's mother quietly confided to Munday's mother that she had lost her life after undergoing an illegal abortion. But what caused his death has never been said publicly. To this day, Munday does not know how the seamstress died.
"We never talked about it. All I knew was that she died, "she said.
The seamstress was one of some 100,000 women in the UK who were forced to request an illegal and unsafe abortion, before the 1967 Abortion Act came into force.
"The women drank bleach to try and induce a miscarriage. They would take very hot baths, move heavy furniture, or try to do it themselves with a needle or hook, "says Munday.
As a result, an underground network of illegal abortionists ran quietly across the country. Some of them, Munday says, got involved by force. It was not uncommon for women who had performed abortions for their close friends and family to be blackmailed by desperate pregnant women who threatened to report them to the police if they did not help them as well. Like women who have had an abortion, those who performed the procedure illegally could be sent to prison.
"These people were not qualified. Some may have had some nursing experience or worked in a hospital, or performed procedures for a friend or a girl, "says Munday.
The shame attached to abortion meant that, like the seamstress, the death of women was covered up. To prevent grieving families from being questioned by police, doctors are reportedly lying on death certificates, stating instead that the women died of miscarriages. And hospitals would recruit additional staff on Fridays from UK A&E departments to cope with the influx of women injured by the abortions they sought on payday.
After the tragic death of the seamstress, Munday forgot about the abortion. Until she married and had three children in less than four years. When she got pregnant with a fourth child in 1961, she just couldn't imagine having another baby. Luckily for Munday, she was wealthy enough to see a doctor on Harley Street in London who agreed to diagnose her as mentally unfit to have another child: a privilege she acknowledges was just not an option for women. poorer. The procedure – which today would cost thousands of euros – was performed quickly and safely under general anesthesia. Realizing how lucky she was to be alive, Munday vowed to fight to make abortion legal. She would later become General Secretary and Vice-President of the Abortion Law Reform Association.
As Munday braved the ostracism of her community to campaign for the right to abortion, she was surprised at the reaction of the people. Most people, she found, supported her.
"One of my first experiences going out and discussing abortion was at a meeting of the local Townswomen's Guild. During the tea break, the women came to me one after the other to tell me that they had had an abortion. They would say, "I never told anyone before, but I had an abortion during the depression of the 1930s" or "we couldn't afford another child, so I had an abortion". "
But the red paint splattered on her car, which she was told to symbolize the blood of the children she murdered, proved that legalizing abortion would be difficult.
"Some people have avoided me publicly. A village store refused to serve me because the trader said it was tainted money and accused me of doing abortions on the kitchen table.


Thousands of people march in Dublin for abortion rights in Ireland
Show all 5
This vocal minority continues to hinder progress, argues Munday.
And when asked to describe the stigma attached to abortion in the 1960s, Munday was quick to respond: "There is always a stigma. This is despite the fact that one in three women will request an abortion and that 95% will not regret it.
"I am very sad that women still feel the stigma. I think this has been one of the successes of the fanatical anti-abortion lobby in this country. With their talk about women murdering their babies, they made women who think it's okay to have an abortion think it's not. But it's not something to be ashamed of. "
Now, the octogenarian remains vocal and determined to see abortion laws modernized. Despite being a country at the forefront in legalizing abortion, Munday says UK laws are now archaic compared to the rest of Europe as two doctors have to give permission before that a woman can undergo the procedure. She looks to Canada and the northern states of Australia, where abortion has been decriminalized, as examples to follow.
"I always thought it should be a woman's decision to have an abortion. I find the current laws appalling. We need to empower women, not two doctors who may have never seen the woman before, will probably never see her again, and know nothing about her life.
"In the 1960s that was the best we could get. But the laws should have been changed sooner. 50 years ago, if someone had told me that I would still campaign now, I would say that 'they are stupid. "
For Munday, valuing life and giving women easy access to abortion are inextricably linked.
"People are too important to be born willy-nilly because someone broke the contraceptive or because they had unprotected sex. It is irresponsible to bring a person into the world just because they were conceived. "