The Vineyard Gazette – Martha's Vineyard News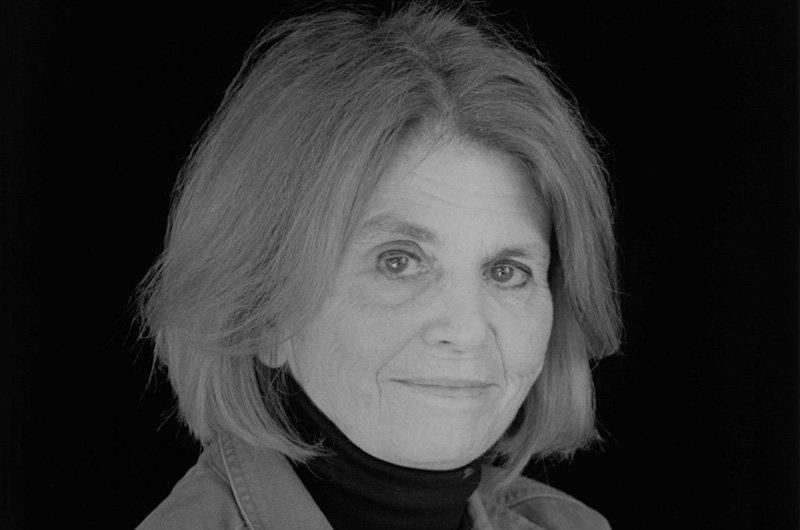 Following Robert F. Kennedy's journey through the civil rights movement, historian Patricia Sullivan said she couldn't help but burst with emotion as she wrote the final pages of her new book, Justice Rising: Robert Kennedy's America in Black and White.
As a researcher, she had essentially been in the life and times of Kennedy for almost a decade. And now she had to consider what had been lost in that Los Angeles hotel kitchen, where Kennedy was fatally injured just as his 1968 presidential campaign was building up ahead of the Democratic Convention.
"It was just deeply sad and such a loss, and not just the loss of a person, but the loss of a moment, the loss of a future almost," Ms Sullivan said in a recent interview at her home. from Vineyard. "This country had huge problems and one person could not solve them. Corn [here was] a person – who was ready to bring our country together and get the talent at a time when public service really meant a lot more – extinct.
By the 1960s, Kennedy had won the trust of many black Americans, long accustomed to the broken promises of white politicians. But after Kennedy's death, Richard Nixon, who defeated Democratic candidate Hubert Humphrey, cynically "harvested the resentments, fears and racial prejudices of the so-called silent majority and built a criminal justice apparatus targeting the areas urban black poor, "Ms. Sullivan writes in the book.
This legacy of inequities and injustices has prevailed ever since.
"What would have been different? Ms. Sullivan asked, during the interview. "We would have had the chance to go in another direction. "
Now, 50 years later, the murder of George Floyd and the Black Lives Matter movement is another pivotal moment in history.
"We've lost a lot of ground since the 1960s, but I feel like we're in a time of racial reckoning, where people couldn't turn away," Ms. Sullivan said. "It's like sit-ins and what was going on in the sixties. It was there, and it had to be faced.
A history professor at the University of South Carolina, Ms. Sullivan has devoted much of her career to researching the civil rights movement, including books on the history of the NAACP and the coalition activists. of civil rights during the New Deal.
Her academic life brought her to Vineyard, first in the late 1980s to see civil rights activist Virginia Foster Durr as part of Ms. Sullivan's first book on the New Deal era. She would later spend time with Mrs. Durr to edit her letters for another book. Ms Sullivan eventually bought a summer home here and spent several months on the island last year completing Justice Rising.
"So this story," she said with a smile, "is my way of coming to Martha's Vineyard. "
As the subject of a book, Kennedy initially had little interest in her. Like many other academics, she saw him as a peripheral figure in the struggle for civil rights. But as she digged into her life, she came to believe that he was far more important than people thought.
"It's a story that puts Robert Kennedy at the center of our country as the lid comes off and everything is on the table – the civil rights movement, the cities (exploding), the people at the point of rupture, "she said. "And there he is."
"And so my interest was how he moves through it, how he reacts to what he sees, what he learns, what he does," she added. "So not too deep in [the research], I realized that historians, if they were interested in the Kennedys in relation to civil rights, they were asking the wrong questions.
It portrays Kennedy's willingness not only to visit black and colored communities across the country, but to listen and learn from what he has seen and heard. An activist, praising a politician, called him "the last of the credible greats".
"It was who he was. He said what he thought and people trusted him. And in 1968 he had acted, "Ms. Sullivan said. "He's known for his great speeches, but like he said, 'The speeches, what are they going to do? You have to do something. '"
The book argues that he actually did the job, first as his brother's attorney general and later as a US senator from New York.
By the time of Robert Kennedy's death, in the space of five tumultuous years, the country had lost a body of dynamic young leaders to violence, including his brother John (1963), Malcolm X (1965) and Martin Luther. King Jr. (1968). So a train carrying his coffin and a large entourage from New York to Washington DC – Kennedy was to be buried next to his brother in Arlington National Cemetery – appeared to carry far more than the body of the charismatic 42-year-old leader.
Along the way, around 1 million to 2 million people lined the rails to say goodbye, writes Ms Sullivan. One of the passengers, Ivanhoe Donaldson, a former Mississippi Nonviolent Student Coordinating Committee activist and friend of Kennedy, watched the scene with very mixed emotions. Along the train ride he would occasionally see policemen waving, some crying, others holding black children up in the air to see the coffin resting on two red velvet chairs inside the last car.
"I was trying to bridge the gap between dream and reality," Mr. Donaldson says in the book. "There was the dream, all along the railroads [but] in the last car, in this van, it was reality.
Patricia Sullivan is participating in a panel discussion with Heather McGhee and Vernon Burton on Friday entitled History: Racism and Exclusion. The panel is moderated by Barbara Phillips and begins at 12:30 pm Ms. Sullivan also participates in an author discussion with Lawrence O'Donnell on Saturday at the Chilmark Community Center, starting at 1:45 pm.