Putin 'spits in face' of UN by hitting port after grain deal: Ukraine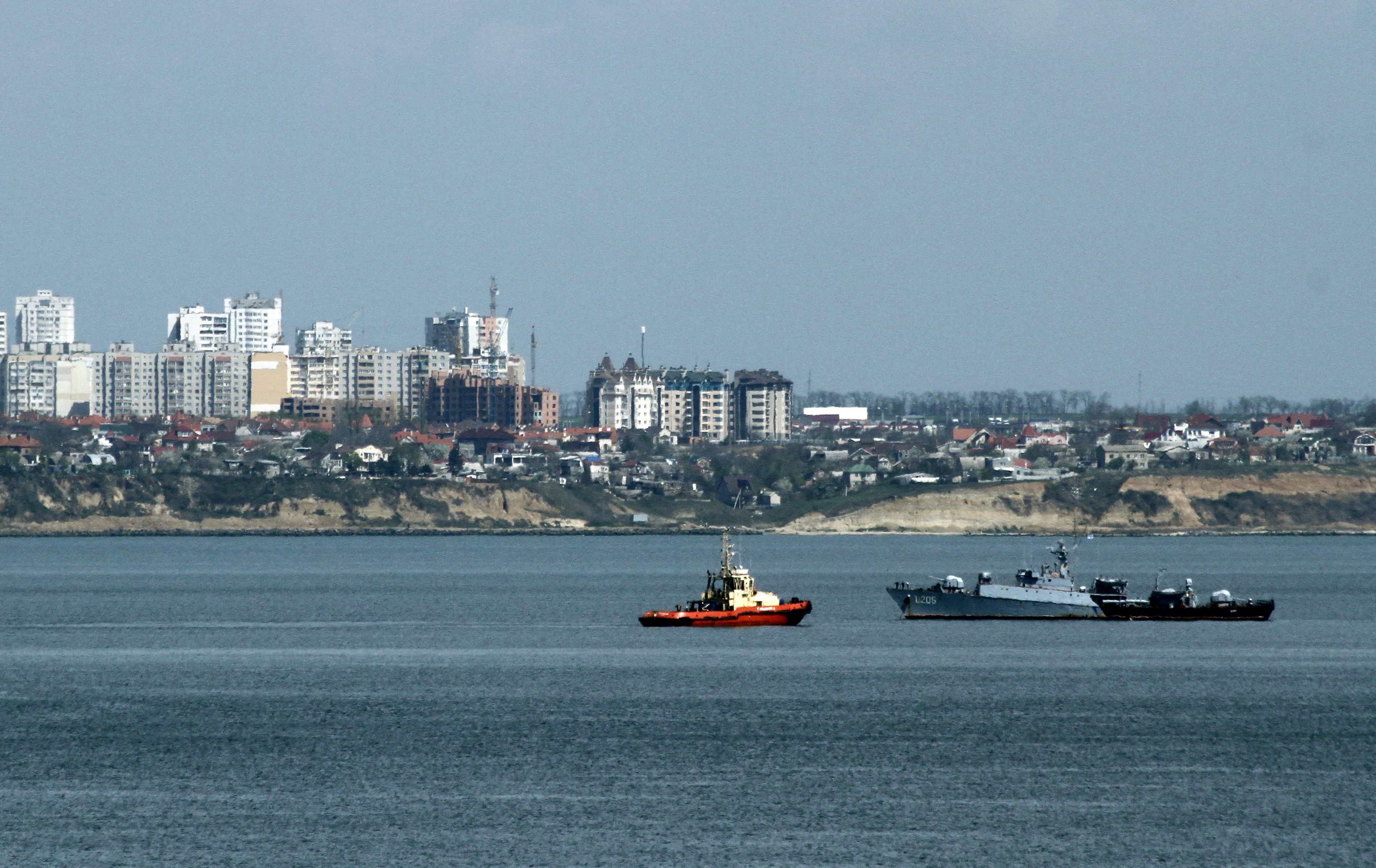 Ukraine's Foreign Ministry said on Saturday that Russian President Vladimir Putin "spit" in the face of the United Nations and Turkey after Russia was accused of hitting a Ukrainian port in Odessa with missiles.
The reported strike came hours after Russia and Ukraine reached an agreement, which the UN and Turkey helped broker, to unblock Black Sea ports to release tens of millions of tonnes of Ukrainian cereals.
"The Russian missile (strike) is the spitting of (Russian President) Vladimir Putin in the face of UN Secretary General Antonio Guterres and Turkish President Recep (Tayyip) Erdogan, who have gone to great lengths to achieve the agreement," said Ukrainian Foreign Ministry spokesman Oleg. Nikolenko on Saturday, according to Agence France-Presse (AFP). "If the agreement reached is not respected, Russia will bear full responsibility for the aggravation of the world food crisis."
The BBC reported that under the agreements, Moscow said it would not target ports while shipments are in transit. Ukrainian ships will guide cargo ships through mined waters, where those ships will be inspected by Turkey – with UN support – to ensure there are no weapons on board. Russian grain and fertilizer exports via the Black Sea will also be facilitated.
World leaders hope the deals will mitigate soaring food prices, especially in the Middle East and Africa, where some countries are particularly dependent on exports from Ukraine and Russia.
Ahead of the alleged attack in Odessa, Ukrainian Foreign Minister Dmytro Kuleba told a news conference on Friday that Ukraine does not trust Russia to honor the Black Sea deal.
"I don't think anyone has reason to trust Russia," he said. "We place our trust in the United Nations as the driving force behind this agreement."
According to the Ukrainian army's southern command, two Russian Kalibr cruise missiles hit port infrastructure, but there were no injuries, the Associated Press reported. However, the outlet also reported that the regional governor of Odessa said an unknown number of people were injured.
Newsweek contacted the Russian Foreign Ministry for comment.
Turkey's defense minister said on Saturday that Russia claimed it had "nothing to do" with the strikes on Odessa.
"During our contacts with Russia, the Russians told us that they had absolutely nothing to do with this attack and that they were looking into the matter very closely and in detail," Hulusi Akar said, according to Reuters. "The fact that such an incident took place right after the agreement we reached yesterday really worried us."
Despite the attack, Ukraine said it was still preparing to export its grain.
"We are continuing technical preparations for the launch of exports of agricultural products from our ports," Ukraine's Infrastructure Minister Oleksandr Kubrakov said, according to Reuters.
In a statement on Saturday, Farhan Haq, deputy spokesman for UN Secretary-General António Guterres, said the leader "condemns" the attack.
"Yesterday, all parties made clear commitments on the world stage to ensure the safe flow of Ukrainian grain and related products to world markets," Haq wrote. "These products are desperately needed to address the global food crisis and alleviate the suffering of millions of needy people around the world. Full implementation by the Russian Federation, Ukraine and Turkey is imperative.