Photo Story: Fighting the Illegal Wildlife Trade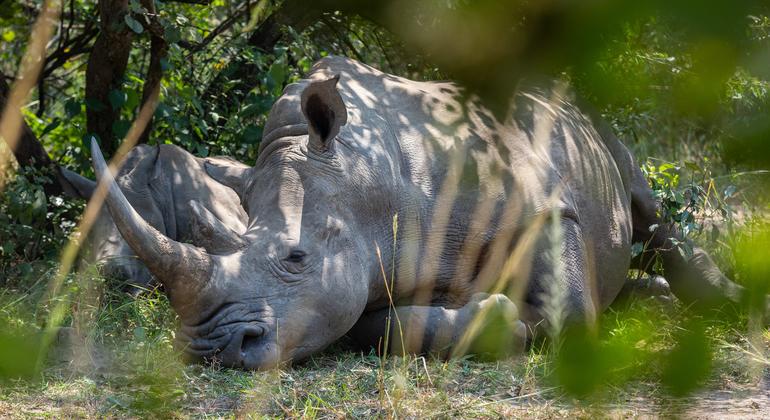 Container shipping is the most common method of delivering illegal wildlife. According to the United Nations Office on Drugs and Crime (UNODC), only 2% of the millions of containers shipped each year are checked by the authorities.
© UNDP/Tamara Tschentscher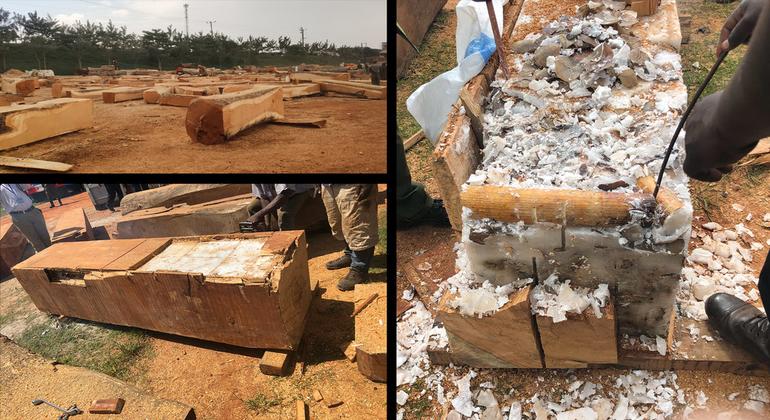 Some traffickers are exploring new ways to circumvent controls, such as hiding their illegal goods in wooden logs and using products like candle wax to muffle sounds and smells.
© Uganda Revenue Authority/David Dongo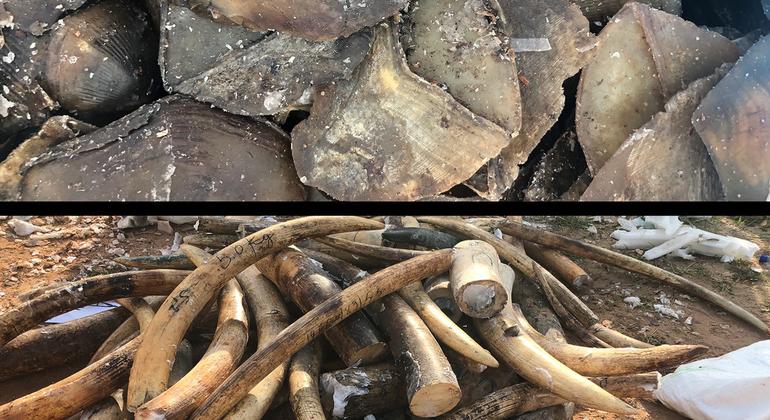 The loot pictured, coming from the Democratic Republic of Congo (DRC), which was heading for Vietnam, hid 423 kg of pangolin scales and 762 pieces of ivory in wooden logs.
© Uganda Revenue Authority/David Dongo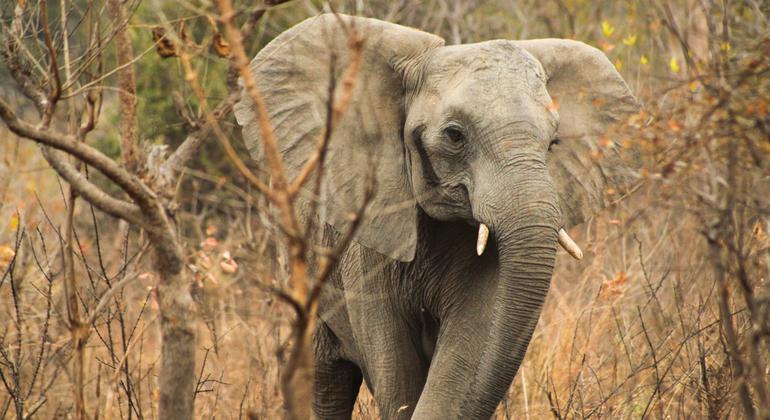 According to Ugandan authorities, more than 325 endangered elephants, as well as hundreds of pangolins would have been killed if they had not been seized.
© UNDP/Tamara Tschentscher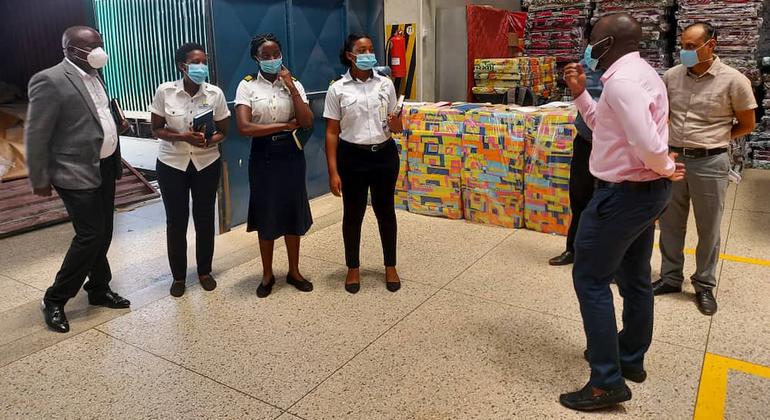 Training sessions for joint multi-agency port control units are also supported by this project at strategic transit and exit points in Uganda, Kenya and Tanzania.
© Uganda Customs AEO Program Team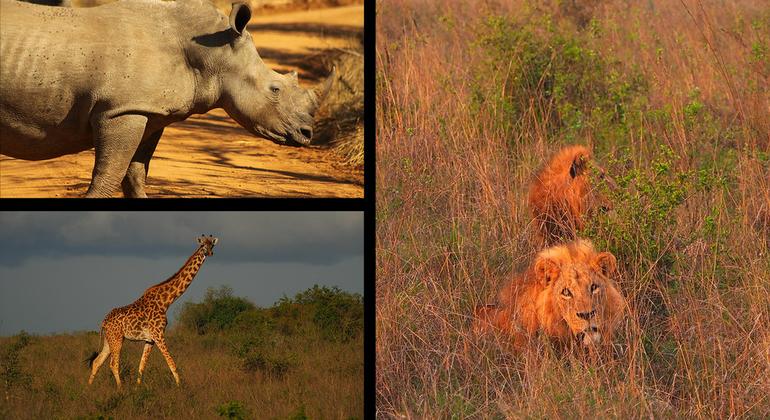 Strengthening inspections, to make them more effective, is a crucial step in protecting endangered flora and fauna and deterring illegal wildlife trade.
© UNDP/Tamara Tschentscher