Government urged to take early action on e-commerce law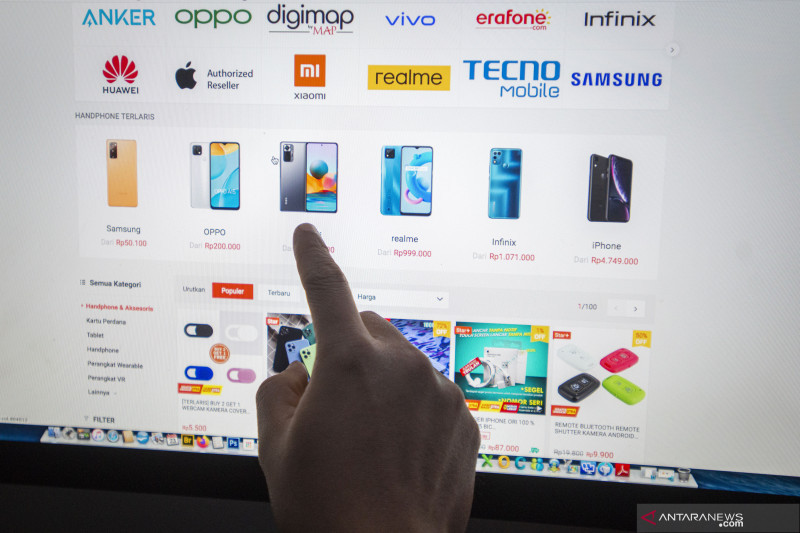 Jakarta (ANTARA) – Lawmaker Evita Nursanty urged the government to take proactive action on the ASEAN Electronic Commerce Agreement, or PMSE Bill, by making adjustments, starting with regulations up to the institutions if the bills are approved.
Nursanty, a member of Committee VI of the House of Representatives (DPR), said it was important for Indonesia to capitalize on all technological developments, such as artificial intelligence, blockchains and financial technology (fintech) , in order to get the maximum benefit from this business.
"In addition, a comprehensive understanding of Industrial Revolution 4.0 is needed, in order for various plans for changing regulations and institutions to be truly effective," Nursanty noted in a written statement received here Thursday.
She suggested that the government must react quickly to such reforms. The bill that regulates electronic commerce will be an important step to usher in positive changes in the use of technology in Indonesia. Therefore, in establishing this cooperation, the interests of Indonesia must be a top priority.
"The government must be fully committed to protecting personal data and increasing the security of our citizens as consumers in the conduct of e-commerce transactions. This can be achieved by completing various regulatory projects and building the infrastructure. data center, "Nursanty noted.
Previously, House Committee VI and the Indonesian government agreed that the draft ASEAN Agreement on Electronic Commerce would be submitted to a plenary session after completing the Level I talks.
Meanwhile, Minister of Commerce Muhammad Lutfi expressed his gratitude to lawmakers, because with perseverance and a constructive spirit, the discussion of the bill can be conducted properly and smoothly.
Lutfi noted that several contributions were recorded during the Level I talks, such as the need to prepare various comprehensive policies as well as concrete regulations and work programs related to the development of trade through electronic systems, including MSME development, consumer protection, logistics costs, fair business competition, personal data protection, location data and cybersecurity.
The minister was optimistic that the PMSE bill would be able to boost trade in goods and services through an e-commerce system, increase the competitiveness of domestic trade players and step up cooperation between ASEAN members.
Related News: Government and House Bring E-Commerce Bill to Plenary Meeting
Related News: ASEAN E-Commerce Bill Should Ensure Product Compliance With Islamic Law
Related News: Kadin Supports Government's Economic Projections Amid Uncertainty