Don't let coup facilitators win | The marrow in the wind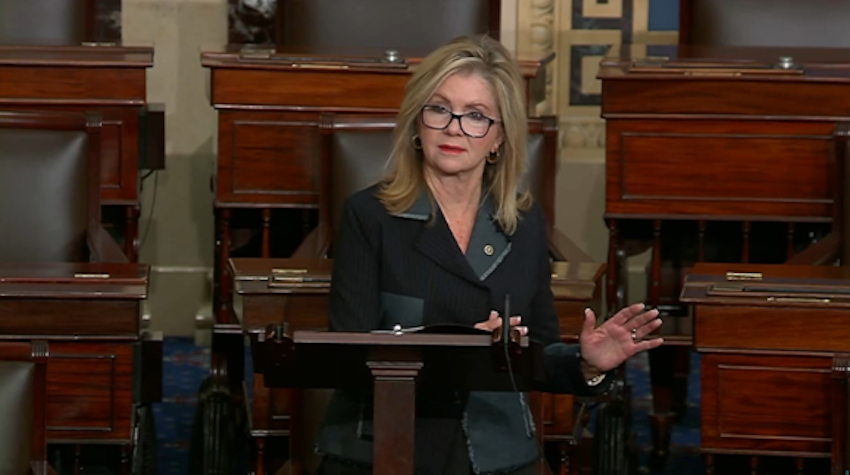 What happened on the United States Capitol yesterday was beyond shame, beyond regret, beyond disappointment – beyond all the rushed words Republicans will offer today and in the coming weeks.
It was a putsch, an insurrection, a violent mob intending to overthrow a basic constitutional process, a process that has been carried out with rather boring regularity over and over again through wars (both civil and otherwise) , depressions (both big and otherwise) and anyway other things that have happened to us or grabbed us as we struggle against the designed mess of democracy.
They weren't people who were just expressing their opinions and going out of control. Years of angry rhetoric and speech after speech after speech after absurd speech stoking the grievances of people who claim to hate grievance culture turned into an eruption, as the Stochast-in-Chief urged them to one side of Pennsylvania Avenue to the other, saying, "We will never give up. We will never give in. It will never happen. You don't concede anything when there's theft. Our country has had enough. We won't take it anymore. "
"You will never take back our country with weakness," President Trump said on January 6. "You have to be strong and you have to be strong."
"So we're going, we're going to walk down Pennsylvania Avenue, I love Pennsylvania Avenue, and we're going to the Capitol," he said. "The Democrats are desperate. They never vote for nothing, not even a vote. But we're going to try to give our Republicans, the weak, because the strong don't need our help, we're going to try to give them give the kind of pride and daring they need to take our country back. "
Of course, Trump didn't really follow them. He holed up in the White House. But spurred on by a man who consumed them with lies for nearly five years, they marched to the Capitol, loading barricades, scaling walls, breaking glass and so on, shutting down people's business and once and to put an end to the idea that America's greatest asset is its constant peaceful transfer of power.
Trump rightly takes the blame, but of course doesn't accept it. His lily effort to stop sedition ended with a callback to his supporters – and they were indeed his supporters, despite all the nonsense you will hear and read in the Great Marshes of Denial and also elected officials from Tennessee (as far as these things can be differentiated) – that he loves them and that they are special.
The man who claimed to be the president of law and order, who during his inauguration warned against "American carnage", directly rejected law and order and started the carnage himself . No, of course, he didn't say "occupy Nancy Pelosi's office" or "enter an armed impasse on Capitol Hill". But all Henry II said was, "Won't anyone get rid of this turbulent priest for me?" and FitzUrse, de Morville, de Tracy and the Breton knew exactly what he meant. They left Becket bloodied on the floor of Canterbury Cathedral.
So yeah, blame Trump – by all means, because he deserves it.
But there's a lot of blame on the other end of Pennsylvania Avenue, and no, these collaborators certainly do not get any credit to finally vote to certify.
Come hell, high water and Helsinki, Senators Marsha Blackburn and Bill Hagerty, along with the rest of Trump's courtiers, stood by as he plunged deeper into Learian madness. Then there are the masochists like Ted Cruz (he who is married to the woman Trump called ugly, the one whose father Trump accused of involvement in assassination of John F. Kennedy). And there's Lindsey Graham, who nailed it in 2016 and which finally untied itself from the tentacles of the kraken, proclaiming with exhaustion that he was done with the prank on the Senate floor in the wee hours after the pacification of the attempted coup.
But even Cruz and Graham deserve more credit than Goneril and Regan of Tennessee. At the very least, Cruz maintained the illusion that his opposition to certification was principled, unlike Blackburn and Hagerty, whose about-face was an unspoken admission that the whole charade was kabuki.
At least Graham stood up and said he was wrong.
Blackburn proclaim with self-righteousness that violating the Capitol was a crime and that the violence was reprehensible – seemingly disbelieving that she was complicit in her unwavering support for the cult leader who instigated her – it's like Pandora is running around wondering why no one will shut down the box she had opened.
Later, Blackburn tweeted: "I will be voting for certification of electoral college votes." All it took was open rebellion and a flag of treason flying through the halls of Congress so that she abandons the wicked farce. Courageous.
Bravery is not about obediently and silently doing the right thing literally at the very last minute when you have always known what the right thing is – when you have not only tolerated the lie that led to the violence, but encouraged and supported it. 'a parrot. Bravery is telling people the truth when it's hard to hear, especially when those people are your supporters.
Blackburn, like Trump, is a deeply insecure politician who has never understood the great truth that her solemn duty is not to a man or a party. It is her duty to represent all her constituents, not to bow down to the loudest and most virulent of those who already support her. His oath to support and defend the Constitution against all enemies to the best of his ability should really mean something.
Beyond that, Blackburn, who claims to be this great example of conservatism, never seemed to understand the very foundations of conservatism: institutional safeguards against mob rule and autocracy must be maintained, and the ordered liberty tempered by responsibility is a fragile heritage which has to be cultivated and protected if it is to be passed on. They cannot be cast for the fleeting and fleeting baubles of power or the shards of jar of ambition.
Sadly, Hagerty appears to be made from the same cloth, although at present his only two recorded votes have both been "against" Trump.
The two will almost certainly try to break out of the net in the weeks and months to come, claiming that their obsequiousness at the aspiring godchild's altar was not what it seemed. But falsely appeasing the madman to quench his own thirst for power and influence is as despicable as the only other alternative, which is that they really supported this poisonous villain all along, until he began to poison. the well in which they drink.
They were warned, and it doesn't take a genius – or even Lindsey Graham – to see that this is how it was always going to end.
US Senators from Tennessee, for the time being, finally stopped applauding. But never forget how long they cheered.