A start-up becomes a support system for farmers in Jharkhand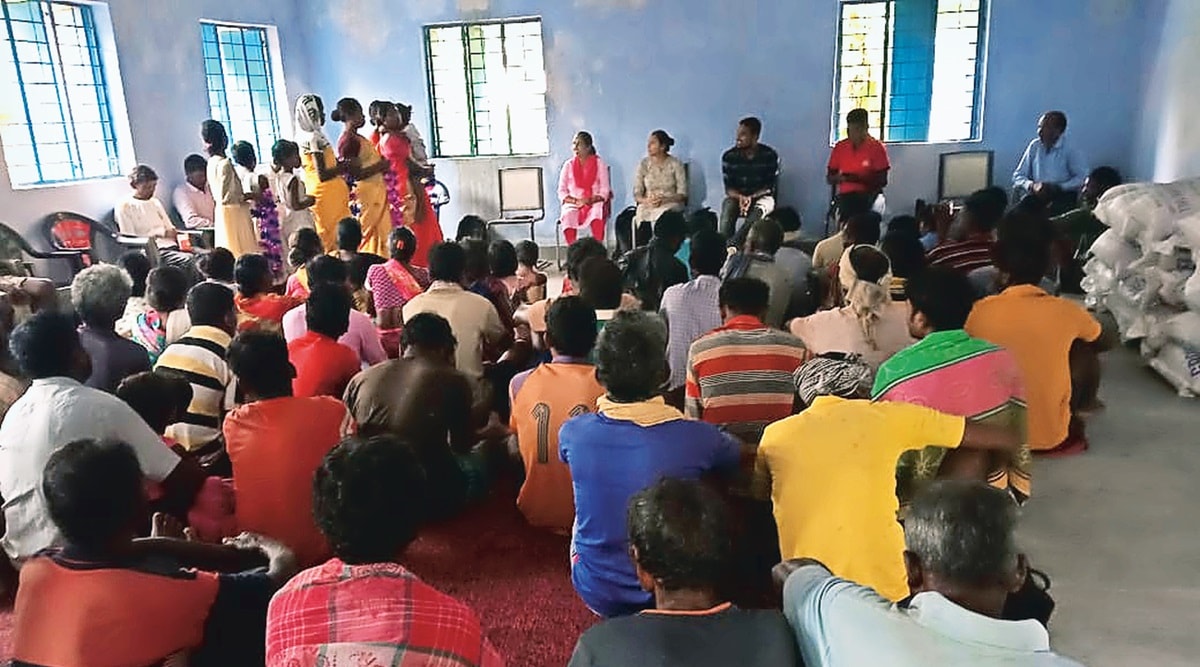 Ajit Manjhi, 31, has worked for the past 10 years as a migrant worker in Mumbai and Bangalore, earning up to Rs 10,000 per month. When the pandemic hit, he returned home to Bokaro district in Jharkhand in May 2020 and decided to cultivate three acres of his land. In the same district, farmer Raju Mahato harvested 20 tons of cucumber from his five acres. About 150 km away, in Khunti district, a group of 10 farmers, including Rajesh Munda, expect their 500 quintals of harvested ginger to fetch at least Rs 7 / kg more than the market price. Manjhi, meanwhile, expects a profit of Rs 1 lakh per year per acre.
What all three regions have in common is a Jharkhand-based start-up that has worked for the past four years in the state to set up a support system for farmers. Currently operating in 12 districts, KissanPro serves the needs of more than 10,000 farmers by providing them with advice, supplies of inputs such as fertilizers and seeds, and commercial links with their products, mainly vegetables and fruits.
Manjhi, Mahato and Munda say they received help with crop planning, soil testing, drip irrigation management, immediate advice on WhatsApp, cheaper seeds and fertilizers and best prices for their products.
KissanPro co-founder Pankaj Roy makes it clear that this is a "for-profit" business, "but not at the cost of exploiting farmers". "Currently, we do not charge farmers for warnings and are able to offer them a better price for input supplies since we buy direct from wholesale manufacturers. We are linked to a few institutional buyers and help farmers get a better price. This is also where we win, from now on, "says Roy.
The company believes that there is a substantial market for agribusiness despite the government operating in this segment. The government of Jharkhand connects farmers to the market through the Agricultural and Livestock Market and National Agriculture Market (e-NAM) committees, a pan-Indian e-commerce portal. When asked if start-ups in this sector would be helpful to farmers, Agriculture Secretary Abu Bakr Siddiqui said: "Any organization, whether government or private, that contacts farmers with advice scientific and correct will certainly help them. "
Farmer Munda says the company's services have grown in importance in Jharkhand, a state where experts say most of the land with agricultural potential belongs to tribal communities who may not be aware best practices to increase agricultural production. KissanPro says it is addressing this problem.
The Indian Express has spoken to at least ten farmers using KissanPro and none of them are currently trading their products on e-NAM.
The company incorporated as KissanPro in 2020 but Roy has been working since 2016 with just a proof of concept. It generated income of Rs 10 lakh, Rs 25 lakh and Rs 40 lakh during the years 2017, 2018 and 2019, respectively, with a profit of 30-40% in all those years, he says.
Ravindra Dasoundhi, CEO and Co-Founder of KissanPro, said: "Until 2021, ie by the end of December, we will achieve an annualized execution rate of $ 5 million.
For farmers, the benefits are numerous. Take Mahato for example. He got a discount on seeds for his watermelon crop, as well as fertilizers, secondary fertilizers and pesticides. He also received a notice recommending that he switch to drip irrigation, for which the government provides a 90 percent subsidy. There were other recommendations related to rainfall and the choice of crop to grow.
The company then put him in touch with buyers. In total he made a profit of Rs 2-2.5 lakh last year. This year, however, he suffered a loss due to logistics issues related to the pandemic.
Experts say the sector offers huge opportunities for business, but it needs proper production planning.
MS Yadav, director of the Center of Agribusiness Management, Birsa Agricultural University, explains that intermediaries are one of the main reasons why most farmers are not interested in the e-NAM business. "The middlemen attract them at first and later they don't give them a lot of money. On e-Nam, only 25-30% of farmers are registered and that too they use it sparingly.
Another scientist, BK Jha, says the agricultural market is very dispersed. "There are a few NGOs, a few entrepreneurs who work in specific segments, but there is a huge opportunity. However, one of the major challenges affecting this sector is the scientific planning of production as there is excess vegetable production and lower consumption. The government needs to think about exports.